ChatGPT FOR COACHES
Practical Applications Designed to Immediately Elevate Your Coaching Practice
ChatGPT FOR COACHES
Zoom Webinar
Wednesday, October 18th, 2-3:30 PM EST
Join us for a practical 90-minute webinar where I will introduce you to the groundbreaking AI tool, ChatGPT, and its remarkable potential in the coaching industry. Discover how this technology can revolutionize your business operations, from boosting social media engagement and optimizing email marketing to crafting compelling courses and streamlining client onboarding.

During this comprehensive webinar, we will explore key areas that highlight the limitless possibilities of integrating ChatGPT into your coaching business:

1. Understanding ChatGPT: Get acquainted with ChatGPT and its capabilities.

2. Elevating Social Media Presence: Learn how to harness ChatGPT's power to create captivating social media content and foster meaningful connections with your audience.

3. Mastering Follow-Up Emails: Discover how to utilize ChatGPT for crafting persuasive marketing emails and personalized follow-up messages that truly resonate.

4. Designing Irresistible Courses: Use ChatGPT to brainstorm course topics and compose compelling course descriptions that attract and engage your learners.

5. Crafting Tailored Coaching Questions: Leverage ChatGPT to generate powerful coaching questions tailored to specific sessions and objectives, enhancing your coaching impact.

6. Creating Coaching Tools: Explore how ChatGPT can assist in developing various coaching tools, including client assessments, metaphors, surveys, and icebreakers.

7. Ethical Considerations: Ensure compliance with the ICF Professional Code of Ethics when integrating ChatGPT into your marketing efforts, maintaining the highest ethical standards in your coaching practice.

Don't miss this opportunity to unlock the potential of ChatGPT in your coaching journey. Join us for an insightful and transformative webinar that can reshape the way you approach coaching and business operations. See you there!

FREE BOOK

---
All registrants will receive a free paperback copy of the book ChatGPT for Life Coaches (a $9.95 value)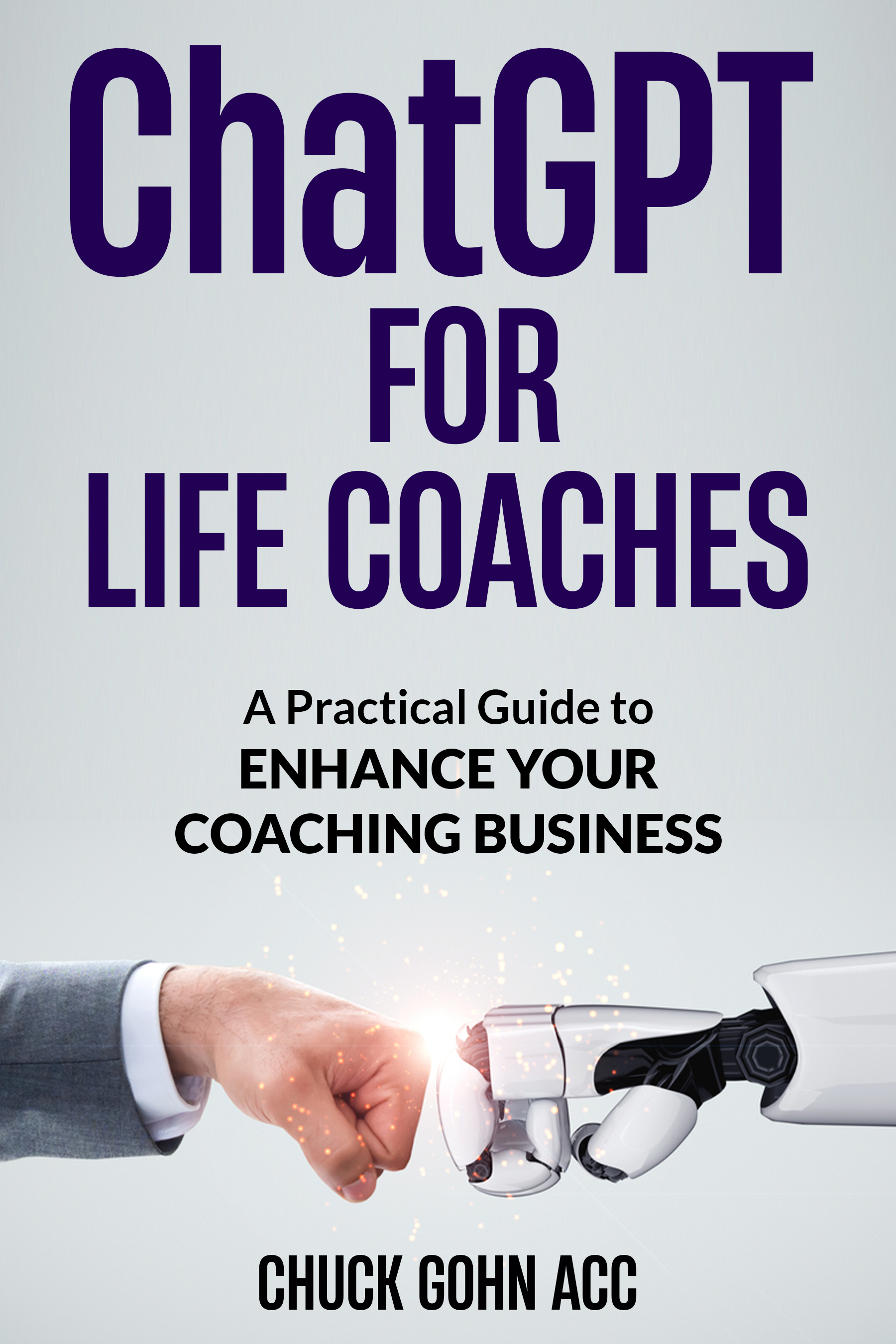 Your Instructor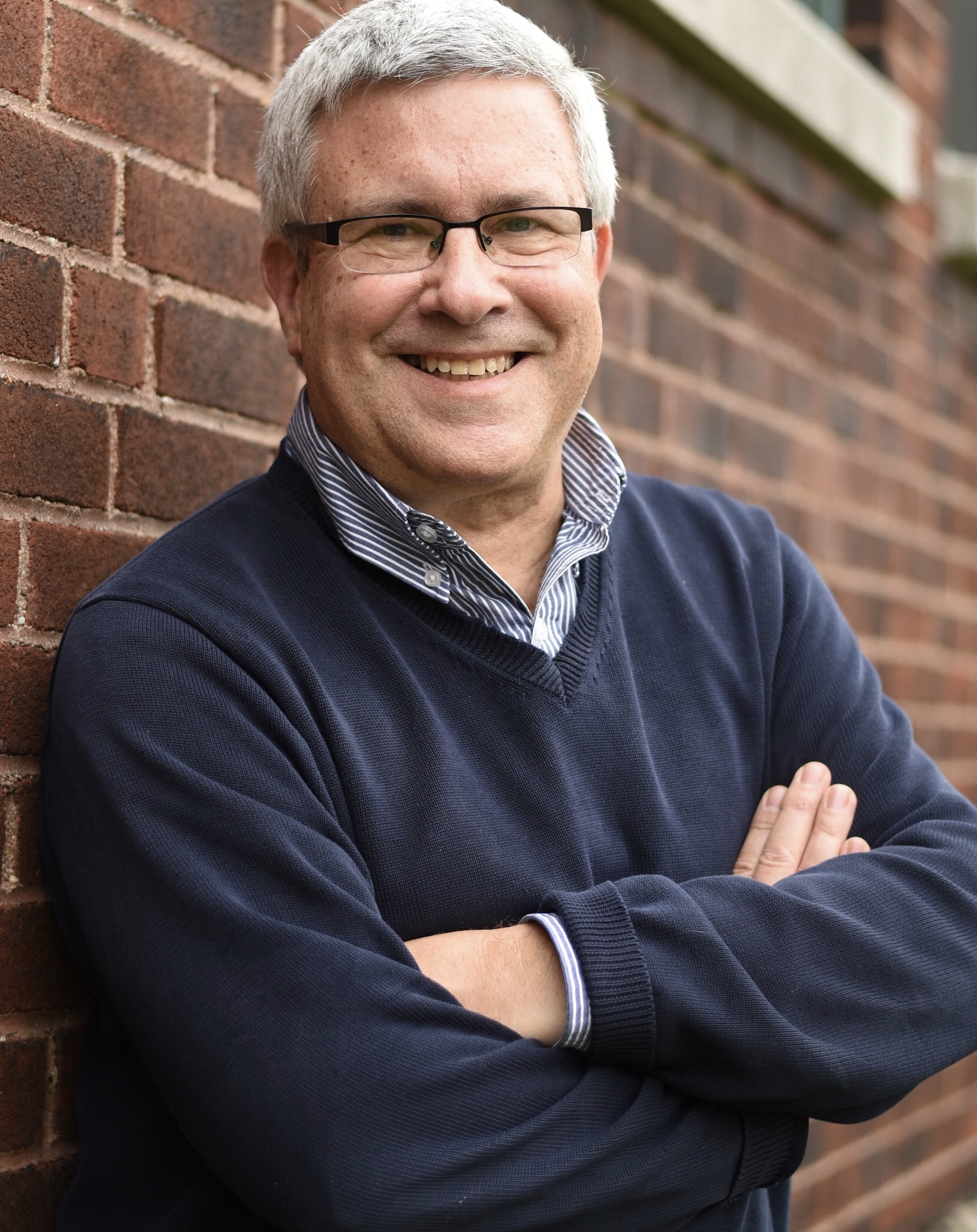 Chuck Gohn is a seasoned professional with extensive experience in coaching, business, non-profits, and academics. He holds an Associate Certified Coach (ACC) credential and serves on the board of the International Coaching Federation's Pittsburgh Chapter.
Chuck is also a Fellow Coach with BetterUp Coaching and teaches Life Coaching at Allegheny Community College. Chuck's academic qualifications include a Doctorate from Fuller Seminary, a Masters from Emmanuel Seminary, and a Bachelor of Science in Business from Portland State University.
Chuck is the founder of Chuck Gohn Coaching (chuckgohncoaching.com), a comprehensive Learning Hub for Life Coaches that caters to both established coaches and those considering a career in coaching. Chuck is the author of ChatGPT for Life Coaches and So You Think You Want to be a Life Coach. Both books are available on Amazon.